Georgia's crochet store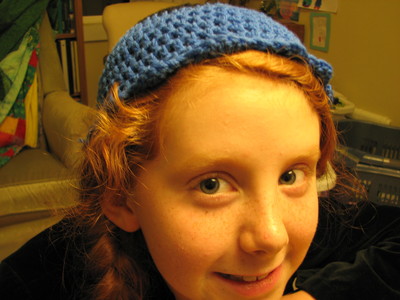 Georgia's taught herself to crochet from a book (!!) and now she's ready to offer some of her pieces for sale. So this is a little online lemonade stand experiment for her.
She's got granny squares ($1.50 each)

cute little beanie hats ($5.00 each)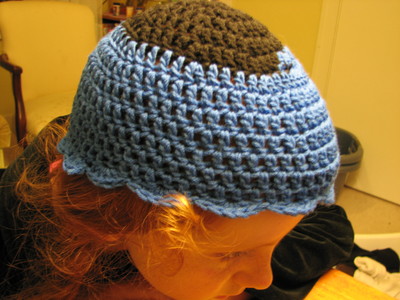 flowers (75 cents each)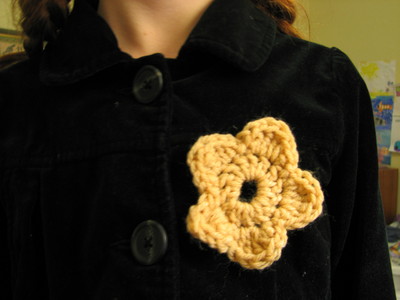 and crocheted cord (25 cents per foot)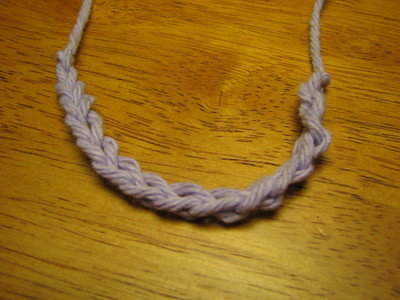 Here are the colors she's got right now:


burgundy with flecks of other colors, lavender
dark blue with flecks, white, red
light brown, gold, orange
dark brown, yellow
Other colors are available upon request. She's got a variety of yarn materials, some are cotton, some very fine wool, some polyester. She says she's happy to make anything in any color and even with more than one color if you want to have, say, a flower with variegated petals or a hat with several bands of color.
Shipping is $1.50 per order.
Email me if you would like to place an order- bahiyyih@orangecrayon.com
Georgia will be thrilled to crochet for you!
UPDATE: Georgia has moved on to a different venue for her crochet store. She's planning a hat stand (like a lemonade stand) to set up this summer. Don't worry if you already ordered something- it's coming.
Posted by Bahiyyih at April 16, 2010 08:28 PM