week 8 - Babies! (also bread and meat)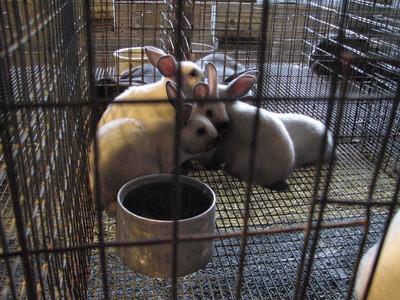 big rabbit babies from the rabbit farm
We've got some new babies around here. Jenny just launched her career as a health and wellness counselor and put up a lovely website so people can find her. It's http:/wingsandrootswellness.com/. Check her out! She's so fun to be with and we always have a great time talking passionately about food. If you want someone to help you heal and grow around food issues, she's the one to see. Yeah Jenny! She's making her dream come true!
My baby is a new garden plot that's as huge as I wanna make it in the amazingly spacious back yard of La Casa Grande Collectiva, a co-op house I lived in when I was an undergrad. It's a great space with great people. It's my first real community garden experience, so I'm really excited and grateful to be there. I've turned sod, put up a fence, rototilled, and hauled in rabbit manure, and now I'm busy making the beds and rows and pulling out the sod pieces. It's my gym. Good core work and strength training (says Jenny). It's a dream come true for me and I'm learning a lot from many mistakes and adventures. (Who knew rabbit poop smelled SO horrendous?)
Here's my before picture of the grassy place where my garden is now: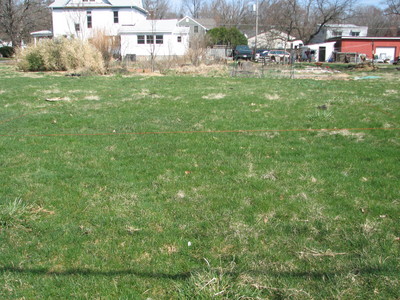 Billy showing me how to use the rototiller (which I was first afraid of, then respected, then understood, then used with grace and subtlety, thank you very much):
When we wen't to collect rabbit manure, I wondered how something so cute: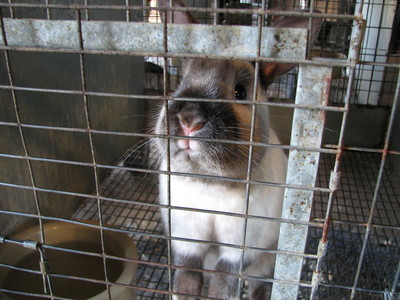 ...could make something so horribly stinky?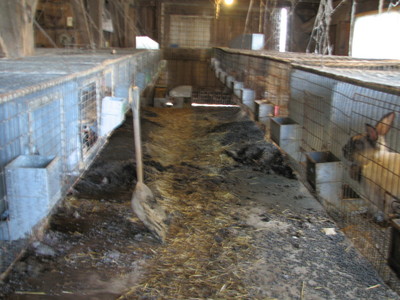 At least the rabbit barn was pretty: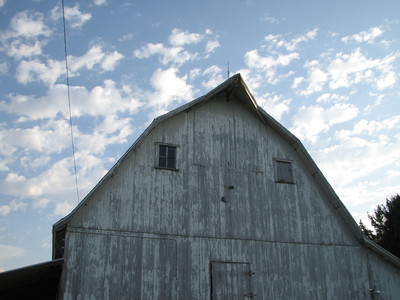 Now, on to the food! Jenny made some delicious stuff. This is her portobello sausage: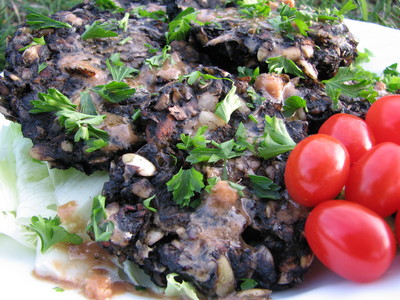 Billy ate it all. It was a little heavy for me, but not mushroomy-as I feared, not being a fan.
And here's her beautiful za'atar flatbread. Here is it by itself: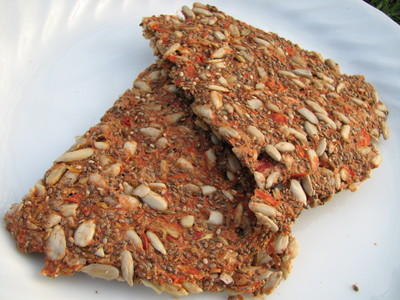 And here it is loaded with goodness (hummus, sauteed rainbow chard, and sprouts):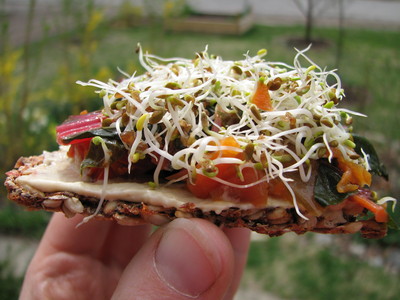 This is definitely my new favorite food. If I had a restaurant, this would be my signature dish (not that I invented it, or anything. A girl can dream!). Tomatoes are a great idea for putting in flatbread. Thank you Matthew Kenney!
Za'atar flatbread (from 'Everyday Raw')
6 whole roma tomatoes, chopped
3/4 t garam masala
2 T za'atar spice mix, divided in half
1 T cumin
1/2 t sea salt
1/2 c flax meal
1/2 sesame seeds
1 c sunflower seeds, soaked 4 -5 hours
1 c flax seeds, soaked 15-20 minutes
Blend tomatoes, spices (half of the za'atar). In a large bowl, mix up seeds, add blended mixture and mix till it's like dough. Spread it thin on Teflex sheets and pre-cut to desired size. Sprinkle with the rest of the za'atar spices. Dehydrate at 118 degrees for 24-36 hours.
OK, now if you make them with this recipe, let me know how they turn out because Jenny made many modifications according to what she had on hand (which is so smart and thrifty) so I don't really know what the above recipe tastes like. She replaced the za'atar spices with a T. of lemon zest, the flax seeds with chia seeds because they have a lighter flavor, and omitted the sesame seeds, increasing the sunflower seeds to 1 and 1/2 cups. Everything she did to change the recipe really worked. She's got some magic.
I'll have to quiz her about the portobello sausage because I'm going to guess that a similar amount of switching around happened there.
Posted by Bahiyyih at April 11, 2010 01:12 PM