Dear Grandma Patty, this is for you! The best of the fall pictures.
OK. First things first. We got ourselves some Amiapop. Maya and Georgia were both very impressed that their friend Amia was on a bottle of pop. It was at the first Panera we checked.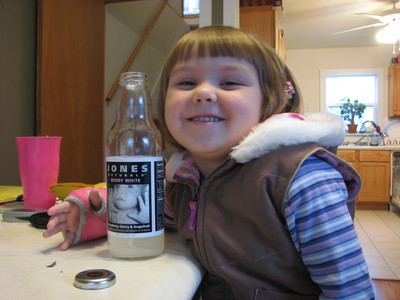 I never posted Georgia's birthday pictures from back in mid-October. Here are a few. We had a sweet little family party with cousins and Georgia had a really good time and was not overwhelmed. The evening ended with storytime- my favorite activity.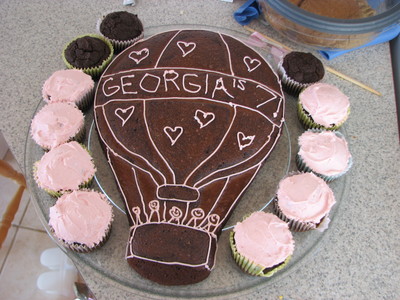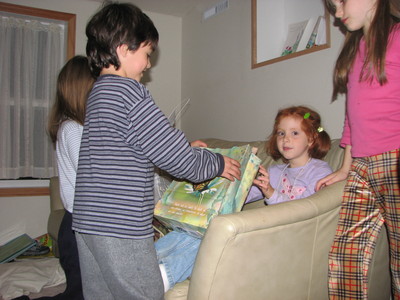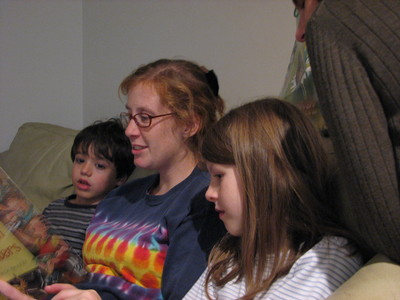 Here's one Billy took of Teresa that I really like even though she's not smiling.
She's so funny though. Here's the knock knock joke we taught her. It's the one where you answer 'banana' a bunch of times and then answer 'orange' and then they say' orange you glad I didn't say banana?'.
Teresa: Knock knock!
Billy: Who's there?
Teresa: Bana!
Billy: Banana who?
Teresa: Orange!
Billy: Orange who?
Teresa: Bana say!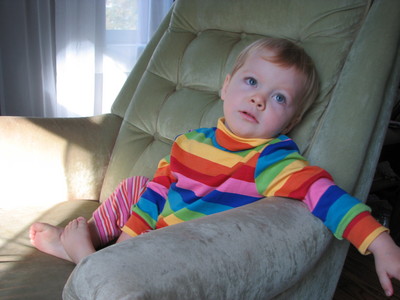 One sunny afternoon we transplanted some hostas and day lilies from Heidi's yard to ours. Here's Teresa surveying the area.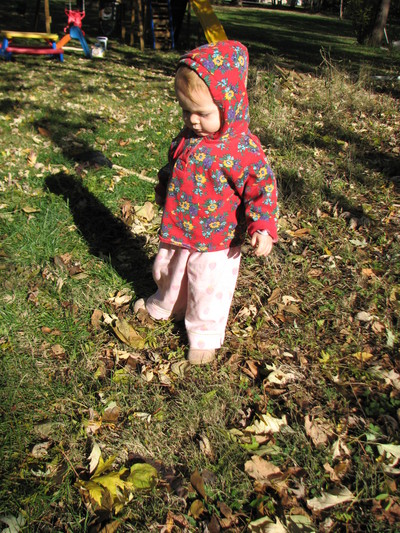 Then I dug up the yard.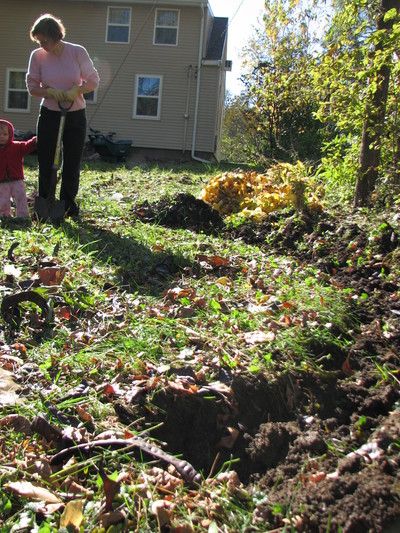 Maya, Matthew and our friend Christiana played with the worms I found while I was planting.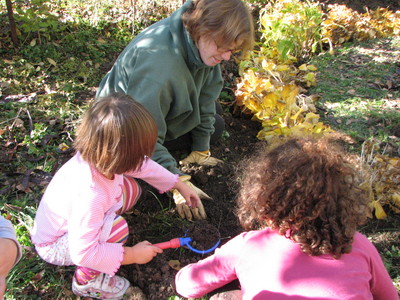 Teresa is pretty grossed out by actual dirt so she entertained herself on her mini jungle gym..er..folding ladder.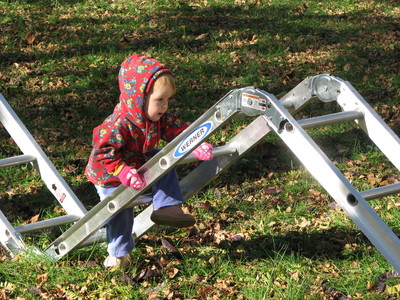 And here's the last one. Georgia often asks for french braids in the morning for school, and now Maya's getting in on the action.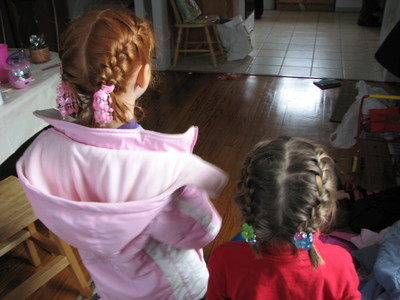 Posted by Bahiyyih at November 20, 2006 12:04 AM