quilt pictures
Here's a little photo essay of the quilting process with Maya's turtle quilt. Here's the turtle put together and behind it are some of the other fabrics that will be used later on-also the beginnings of the fish squares at the top there.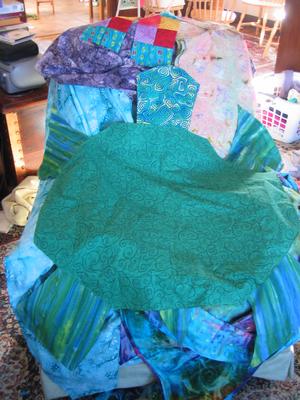 I did most of the piecing of the squares over Thanksgiving weekend- including the fish square below (times twelve)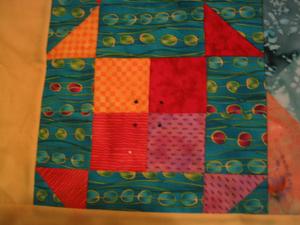 and the watery swirl square (times 10)- officially called 'snail's trail', but eeww- snail's trails are all slimy and gross!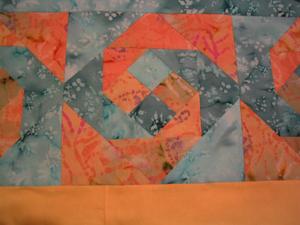 pinning the fish squares onto the turtle piece in the middle- Maya was all ready to hop in the water with the rest of the sea life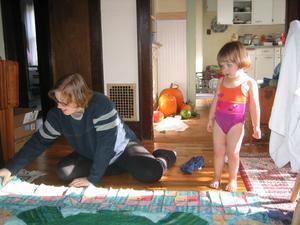 sewing...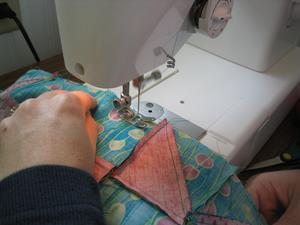 and all the piecing is done...now on to putting all the layers together. You can sort of see the fluffy cotton batting that goes between the top and the backing. Billy and I made up the pattern for this quilt and all of it's component squares (except the snail's trail) and had a great time doing it together. Thank you Billy for doing all the weird math to figure out how big to cut the little pieces in the squares.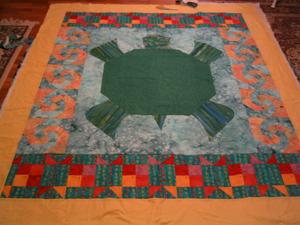 cutting out the last bits- binding for the very edges to hold it all together- with the amazing rotary cutter (that little yellow thing in my hand). It's the sharpest, most precise tool I've ever used- and it works left handed!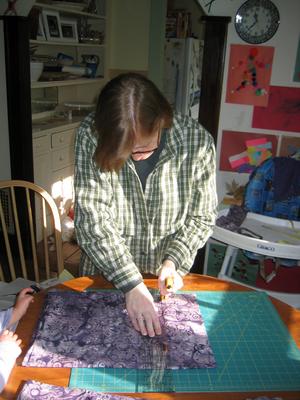 Here it is pretty much finished, and showing the funky flannel on the back- now I just need to fix all my mistakes getting all the layers into the binding, do a bunch of hand quilting inside the squares, and pull all the threads into the middle layers- but it's basically done...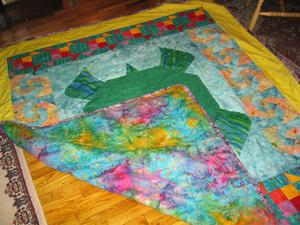 done enough for Maya to get wrapped up in it for the first time- yeah! and hooray! it works!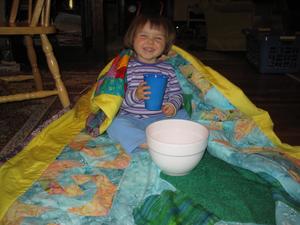 Posted by Bahiyyih at December 1, 2004 09:53 PM