Georgia doing her thing
Georgia willingly and excitedly performed on stage for the first time at Heartland. Her class did 'the boy who cried wolf' and the kids were all wolves that 'ate' the cardboard sheep. It was really cute. And I was so impressed at Georgia's lack of self-conciousness or fear. She had good teachers that were all members of a study circle that was doing whichever Ruhi book teaches you to teach children's classes. They were very organized and had fun projects and songs and lots of playdough and a great student to teacher ratio, as you can see in the following picture.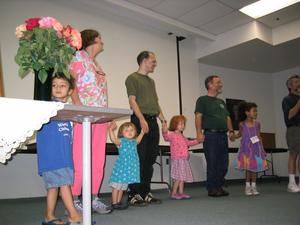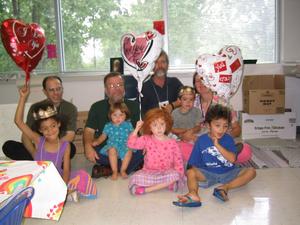 Georgia had her last ballet class Saturday. We thought there would be some kind of performance but there wasn't. Oh well. Here are some pictures of class instead.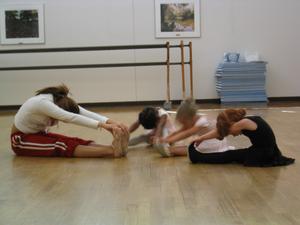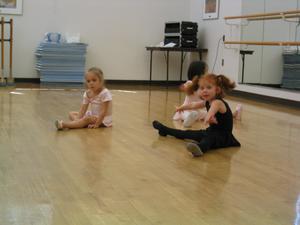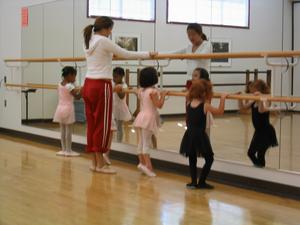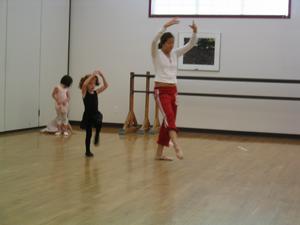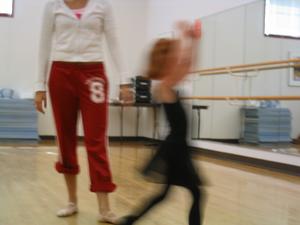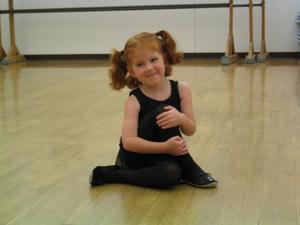 Posted by Bahiyyih at August 9, 2004 09:30 AM