May happenings
I'm trying to prepare for a camping trip AND stay relaxed about it, which is a serious undertaking. So, of course, I'm doing a completely irrelevant project and posting pictures here, but hey...it's my birthday, so what the heck! What's a birthday if you don't get to do what you want.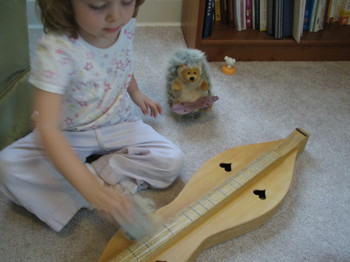 Teresa is playing a dulcimer duet with her dear hedgehog, Hedgo (sister to her other stuffed hedgehog, Hedgie, whom some of you have met).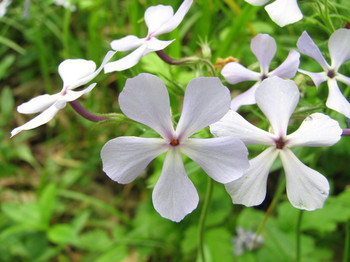 I got just what I wanted for Mother's Day- a muddy walk in the woods! Seriously. I got to hear all the birds and ford little streams- it was great. This is some phlox I saw along the way.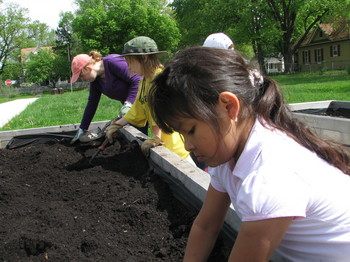 Here are our friends Patricia and Sage helping prepare the soil in the Children's Unity Garden, which we got to plant again this year. We didn't put in quite so many tomatoes this time so the other plants will have a chance at some sun.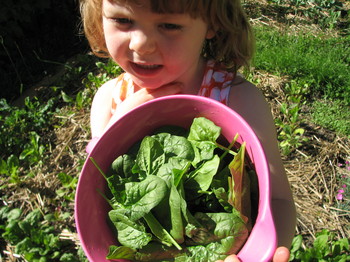 Here's the first spinach harvest. Teresa does not look enthused to eat said harvest, but I sure liked it! I cooked it up with some rainbow chard in one of my favorite recipes (Eggs in a Nest) from my favorite author (Barbara Kingsolver in Animal, Vegetable, Miracle).
Posted by Bahiyyih at June 2, 2009 05:50 PM