first harvest
May I present the first harvest of the season, tiny buttercrunch lettuce thinnings, destined for a tiny salad and eaten immediately.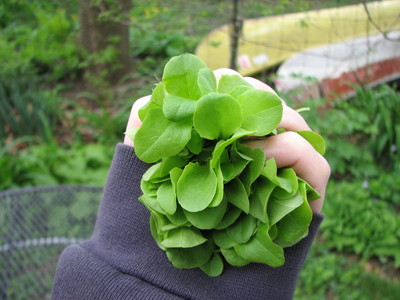 This is my solace for the irritatingly cold weather we have on this otherwise perfectly gardenable Saturday.
Oo! Oo! And Billy finished making our compost bin! Yeah Billy! The front slides up and down and it even has handles. In case you ever need to, you know, move your compost pile.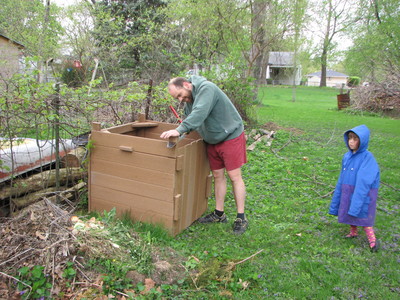 Posted by Bahiyyih at May 3, 2008 04:34 PM