first signs of spring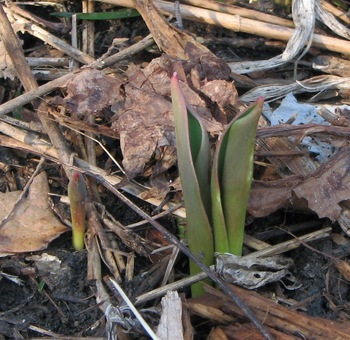 I'm not as worried about the little tulip shoots popping up. I think they'll make it.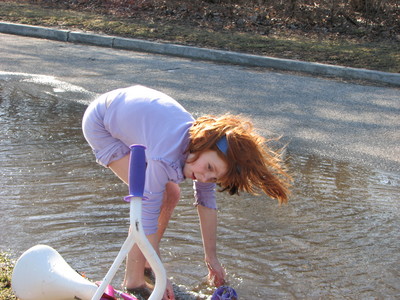 Yesterday was 65 degrees and sunny. We all ran outside and played as hard as we could. Georgia played bikewash/frontier girls.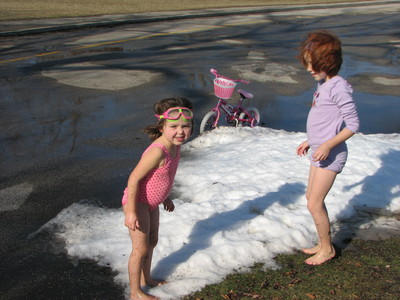 Maya declared it swimsuit weather and was adventurous enough to step onto a snowbank with little coaxing.
For today at least, it's spring:1, winter:0.
Posted by Bahiyyih at March 3, 2008 11:08 AM