Happy Valentine's Day!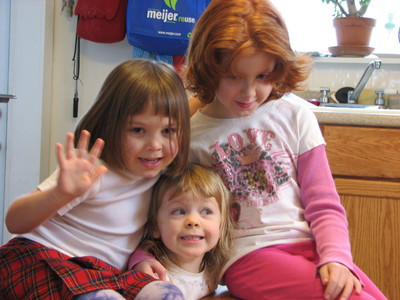 Here's a picture of sisters being loving to one another for your valentine's day happiness.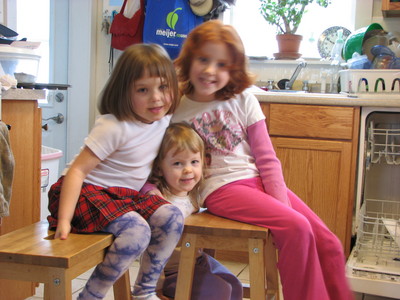 Here's one of the 'out takes'. But look, a rare Georgia-smiling-for-the-camera-moment just barely captured.


Here's what happened right after the above pose was dispersed. Teresa crowed like a rooster. It was pretty great.
Posted by Bahiyyih at February 14, 2008 01:33 PM