Day 6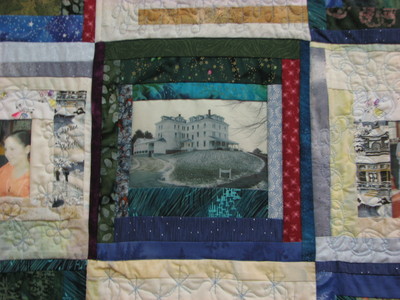 Green Acre photo quilt, detail
More talks and workshops today. My mind has long ago gotten full and everything's all backed up, waiting to be digested on the trip ahead so I couldn't tell you what I learned today. What I can tell you is the spirit of this place that I've felt and will try to put a word to. By 'this place' I mean Green Acre, not necessarily the Treasurer's Forum. It's delicacy of a spiritual nature, reflected in the physical place and it's operation. It's not weakness. It's refinement and exquisiteness. It's in the architecture and the Persian carpets and lots of little details.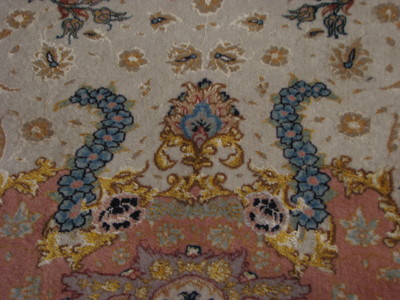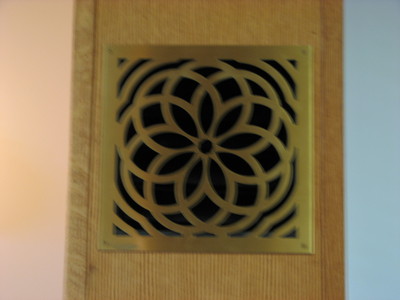 (This is either a heating vent or a speaker on a beam- something utilitarian, yet very beautiful.)
There's a concert tonight that's about to start. I'm sure it will be lovely, but I'm not used to sitting still for a long time and doing just one thing so we'll see how I do. Tomorrow I start on the road home.
Posted by Bahiyyih at November 3, 2007 06:09 PM