Day 3
Today I drove from Ithaca, New York to Elliot, Maine. Not a far drive compared to yesterday. The weather was perfect again. The day started with Russian pancakes and taking lots of pictures of the beautiful fog over the hills and ponds.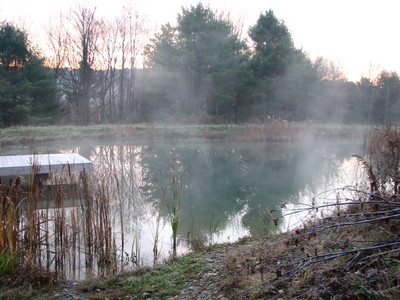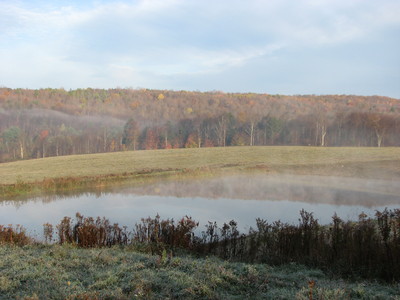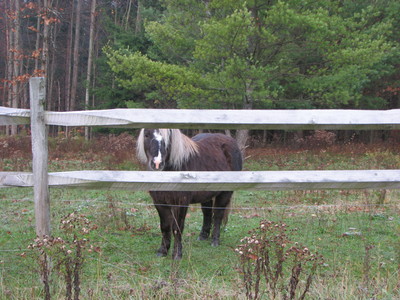 (This B&B is so wonderful that they even have their own little pony.)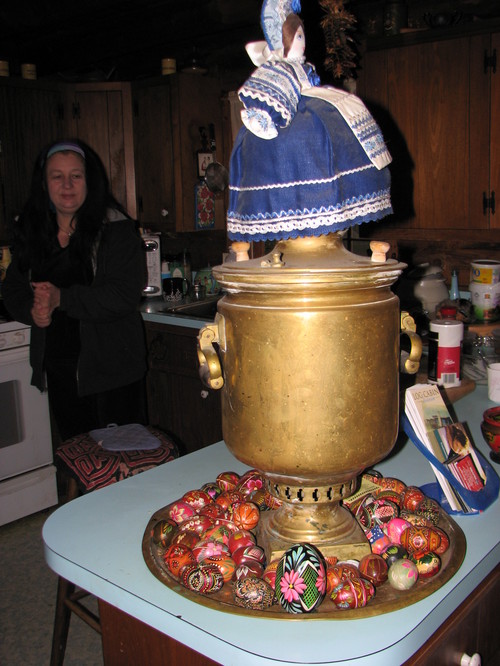 I said good-bye to Wanda (who I found out is a Polish biologist who started a B&B when her kids were little so she could keep an eye on them herself and has been doing it ever since- 15 years) and started off. The fog was so thick in places that the sun looked dark and gray, kind of moonish.
I drove through mountains and mountains, but started to get weary of just looking and not touching. I got tired of them whipping by and only getting to see them for a second. So I was very excited to learn, when I got to a visitor's center on the Massachusetts turnpike, that the Appalachian trail crossed the path of the highway just two miles down the road!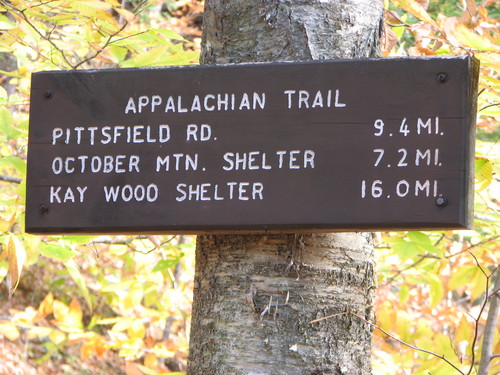 Thank you God for creating my itinerary. I really appreciate the way you put good things in my path that I have only to turn to like the flowers turn toward the sun that they love best. It's very loving of you.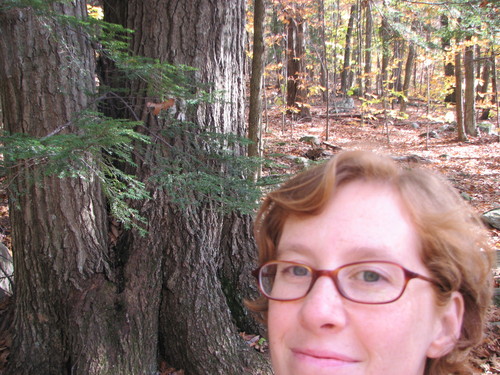 I spent an hour and a half hiking up a beautiful mountain and half an hour bouncing down it. There will be many pictures, maybe even a movie. It was like a pilgrimage for me to be on this trail, so connected to the spirit for me. It was such a gift. I was SO home. I wished I was a tiny elf that could just creep into that hollow space in the mossy tree next to the creek bubbling down over big chunks of rock spilling down the mountain.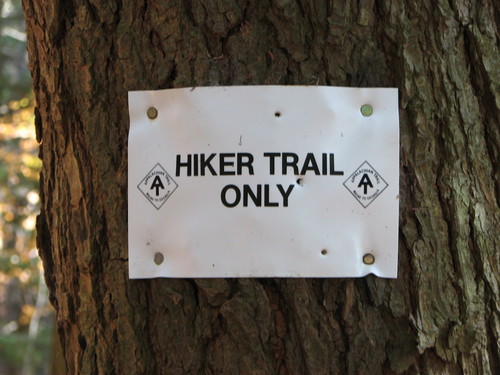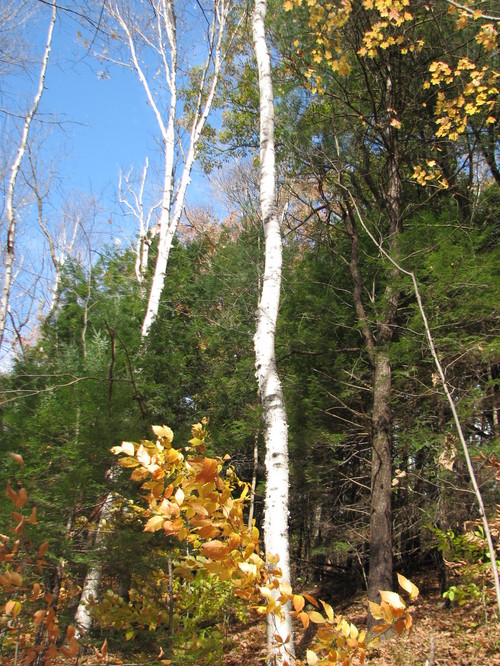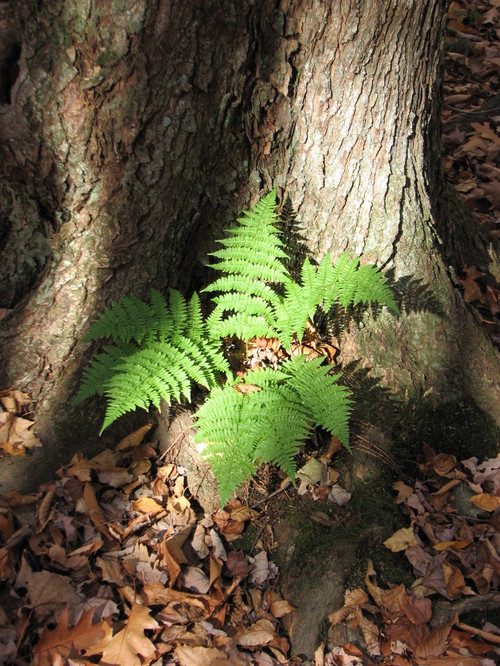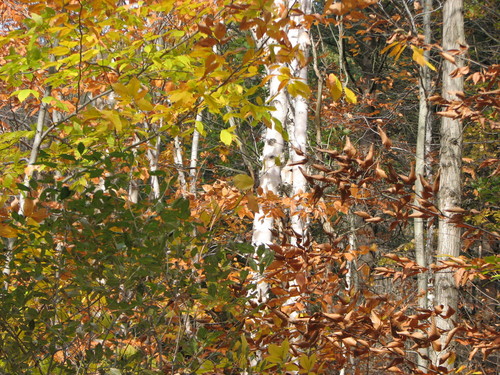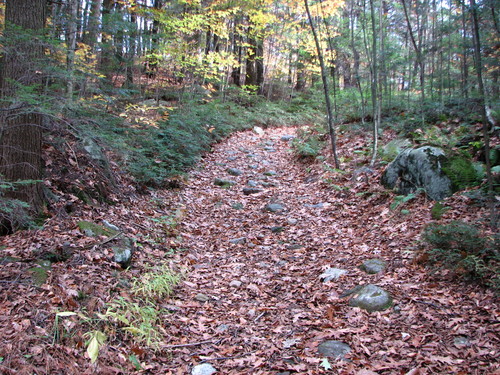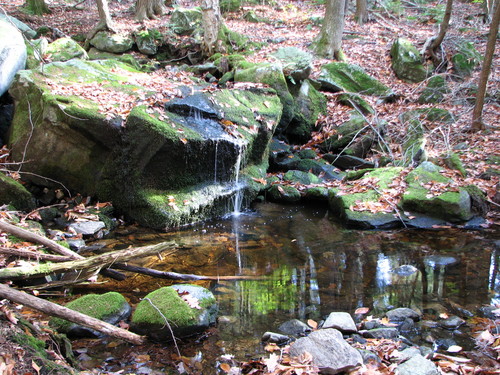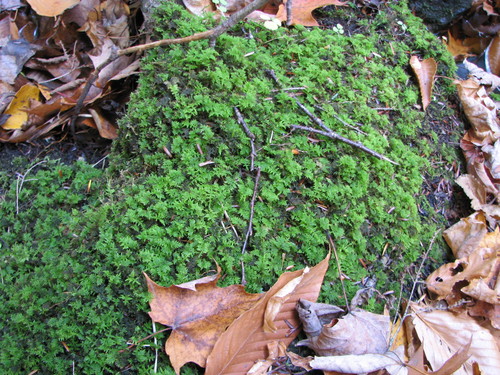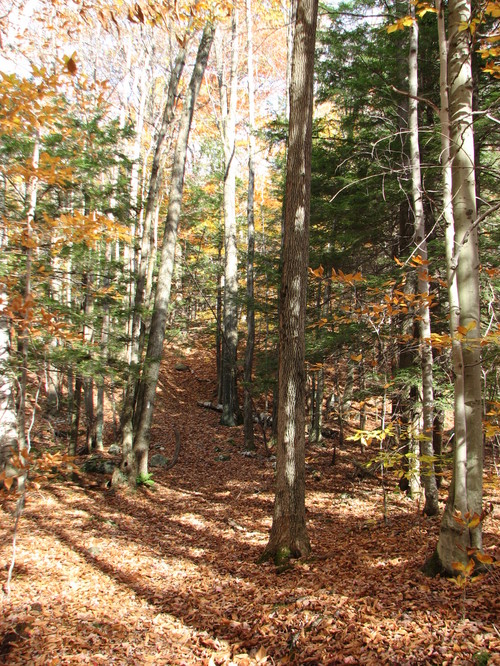 Now I'm at Green Acre Baha'i School, we'll see what awaits!
Posted by Bahiyyih at October 31, 2007 07:09 PM