promised pictures
OK, pictures, as promised.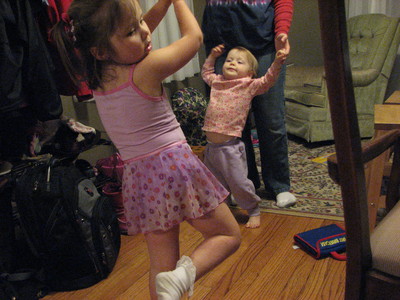 Here's me trying to get the girls to do yoga at Teresa's birthday cake eating party so they would stop leap frogging off the walls in their excitement to get a piece of this: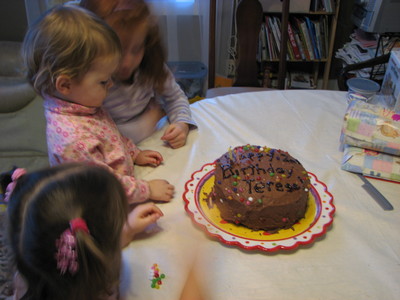 which they had previously decorated with little candies Teresa had picked out.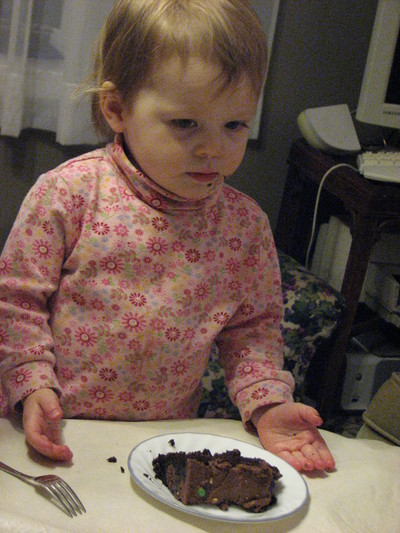 She's such an interesting person. She does this little thing with her hands where she puts all her fingers together like this and does different poses. Here she was sort of giving her piece of cake a hug or maybe trying to figure out how to pick it all up at once. So cute! It was a very small party, by the way. She wanted it quiet, I think, and didn't want me to invite anyone that doesn't already live here at the Bakery (as Khalil calls our house). So we ate our little cake, opened a couple presents, and got to bed on time. She's such a moderate person. Ahhh, delightful.
So, let's see...snow fort. More of a tunnel, really. Billy took some sweet pictures of the kids in it.


First, each kid got their own snow hole.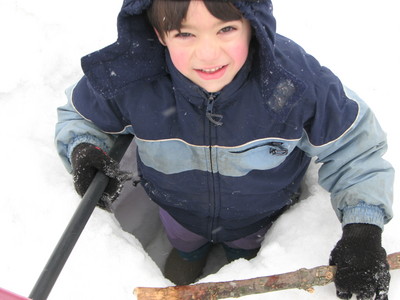 Here's Devyn in his.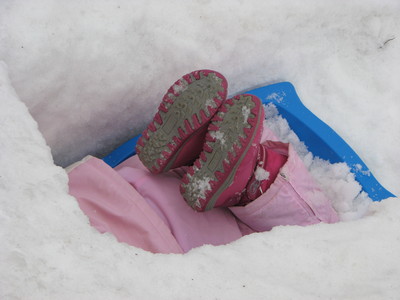 Then they connected two of the holes. Billy said the snow was packed and wet, so it was pretty hard to move.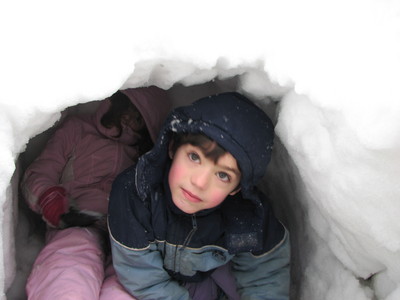 Apparently they persevered and got it done.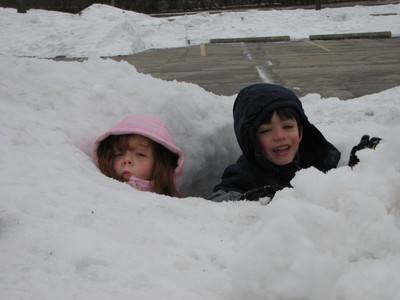 Georgia told me later that that was a perfect day.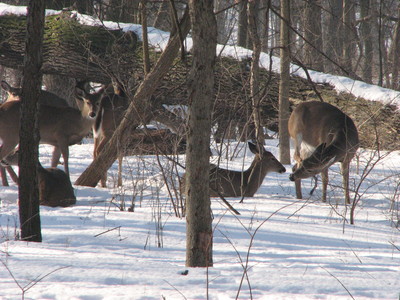 Here's the deer herd I post about periodically. I saw 14 of them, hanging out and eating breakfast.
Posted by Bahiyyih at March 9, 2007 10:12 PM