Done!
Promised quilt pictures and some cutie Teresa ones: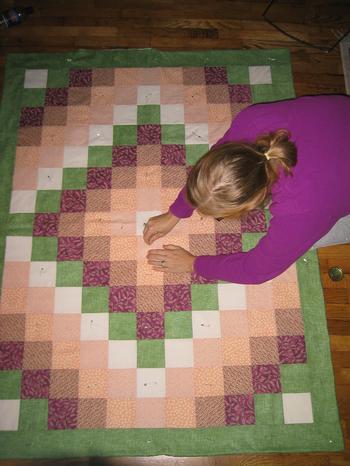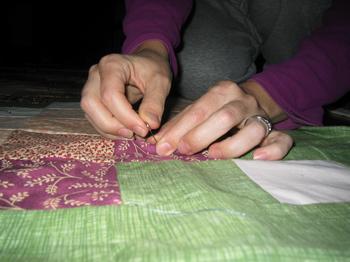 I love pictures of hands, especially working ones. (They are my favorite part of me, by the way.)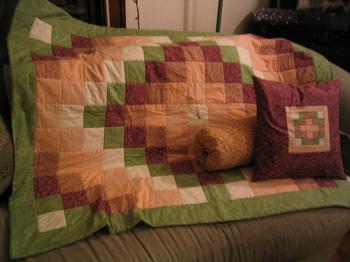 Here it is, finished, with the pillows I made to go with it. The whole set will be auctioned off this weekend to raise money to build the House of Worship in Chile.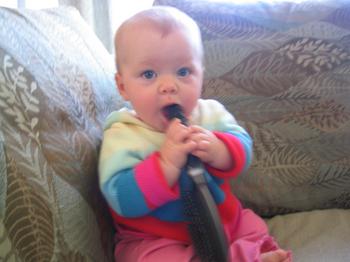 Teresa brushing her hair..er..teeth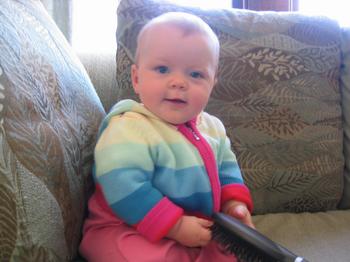 A smile for the camera! Progress!
Posted by Bahiyyih at October 5, 2005 10:13 AM