many adventures
We're almost recovered from the big week that I was taking deep breaths about last week. Good times were had and everything got done.
Birthday party. Check.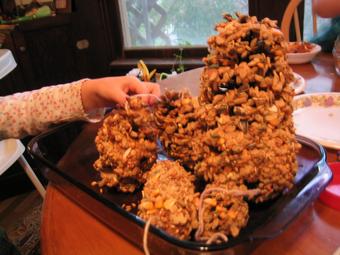 the party was on Earth Day so we made bird feeders out of pinecones. it was really fun!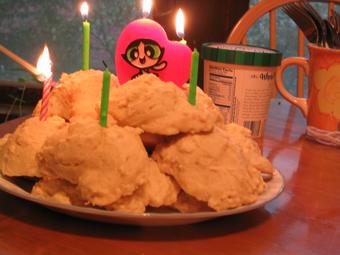 birthday shortcakes with Liz's Power Puff Girl on top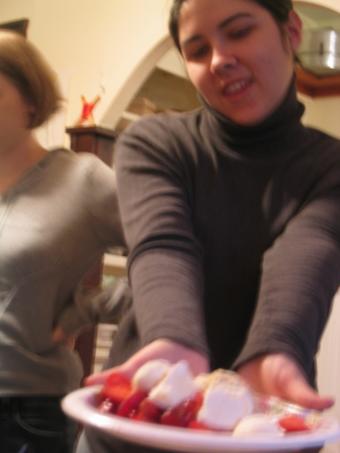 Liz with her shortcake
Trip to the House of Worship and playing with the Allmarts and my family. Check.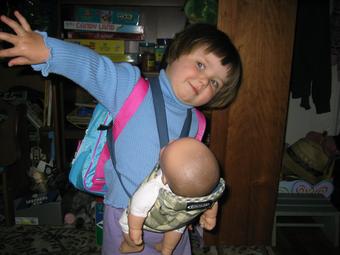 Maya was the first one ready to go, with her backpack and her doll, named Jackson, in her Baby Bjorn-type thing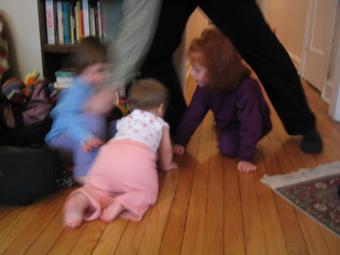 Maya, Amia, and Georgia playing with grown-up legs as tunnels at the Allmarts. The girls commenced playing as soon as we got there.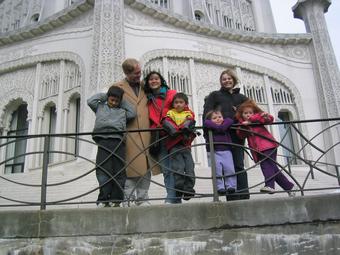 Liza conducted a very successful fieldtrip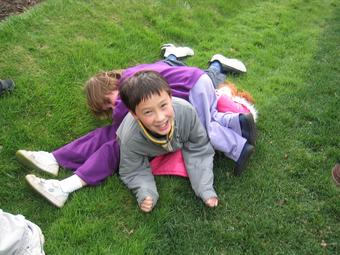 and, of course, hilarity ensued.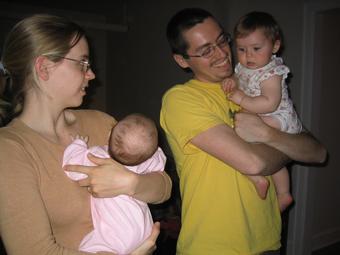 Amia wasn't too sure about her mom holding another baby (Teresa) but they enjoyed each other for the most part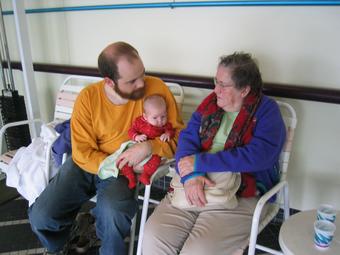 And we were so happy to meet up with my Grandma Patty, who got to see Teresa for the first time.
Quilting lesson for Home's Cool Playgroup. Check.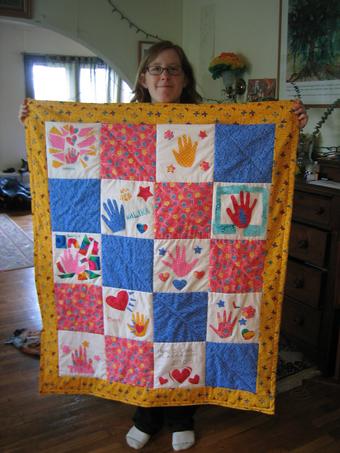 Here's the finished product, after the kids made their squares and I put it all together.
Festival of Ridvan (Celebration of the Ninth Day of Ridvan). Check.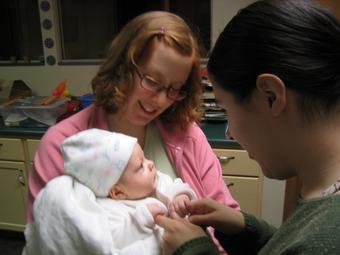 Liz is welcoming Teresa so she will be happy to be at the Holy Day celebration
Phew! That's a lot of pictures. It was so great to visit with Husayn, Suzanne, and Amia, but it was way too short. We need to spend longer there next time.
Posted by Bahiyyih at May 3, 2005 01:30 PM