picture day
It's picture day!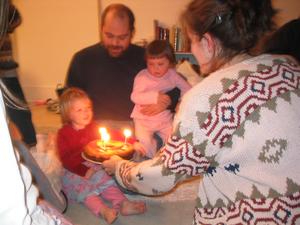 "Little" Amy turned three with the family in attendance. Yeah!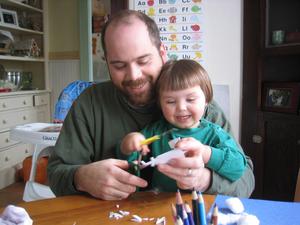 Billy and Maya made snowflakes at their respective skill levels. Billy's is a masterpiece of stars and interlocking shapes, Maya acheived her goal of being silly by just cutting the top off of her piece of paper and laughing when the pieces flew across the table.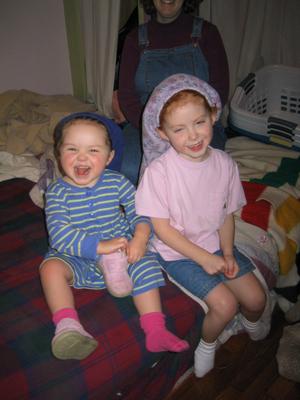 The new style - you saw it here first! Yes, those are pants on their heads.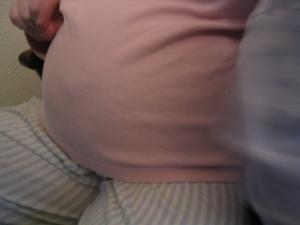 Here's my tummy, and my hand is being a Theresa 'puppet' and talking to the kids as her. I'm impressed that just putting two fingers together can cause the kids to have a total suspension of disbeleif and they sincerely talk to my hand as if it's Theresa. No special props or effects needed.

Posted by Bahiyyih at January 24, 2005 07:53 AM