the cousins play at our house
Our playground in the back yard is finally getting some good use: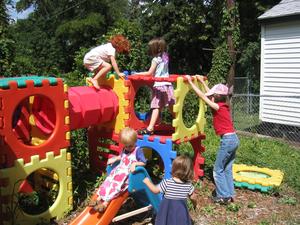 And Amy and Maya are finally getting along well! Yeah!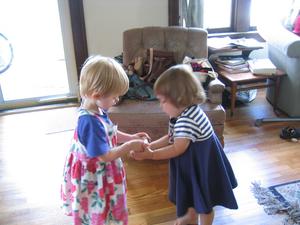 And I finally got to read everyone a story all the way through without being interrupted. Hooray! One of my favorite parts of being an aunt.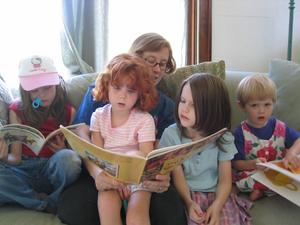 Posted by Bahiyyih at August 18, 2004 09:32 AM